Roller Skates
Written by Stephanie Calmerison
Illustrated by Trye Kelly
Reviewed by Patricia R. (age 7)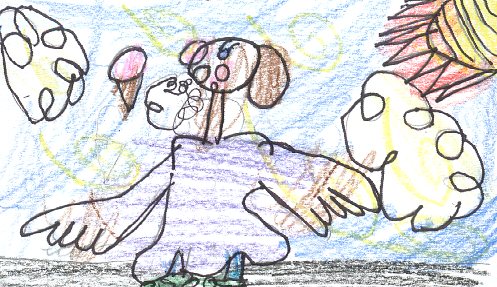 Do you like to ride on roller skates? This book is about a man who has too many roller skates. If you want to know what he does with all these roller skates, you will have to read the book!
My favorite part is when everyone rides on their roller skates because they are having so much fun. This book reminds me of when I ride on roller skates. I love to ride all around. My favorite characters are Sam and Sal. I like them because they are babies and I love babies.
I recommend this book to kindergarten through second grade because it will make you want to go outside and roller skate.