Fancy Nancy: The Dazzling Book Report
Written by Jane O'Connor
Illustrated by Robin Preiss Glasser
Reviewed by Adelina L. (age 7)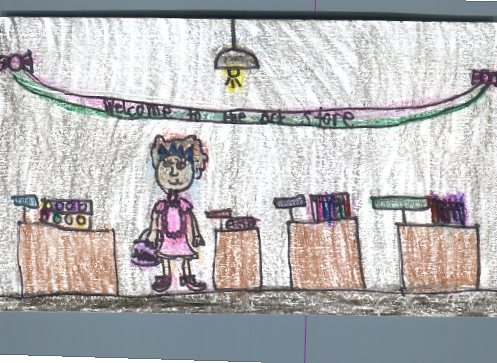 Do you enjoy doing book reports? In this story, a girl named, Fancy Nancy has to do a book report. She starts working on the cover first but she spends too much time on it. Her mom and dad keep on telling her to make time for the writing but she doesn't listen. When she finally starts writing, she realizes she doesn't have enough time. If you want to hear what happens next, you will have to read the book!
My favorite part of the story was when Fancy Nancy went to the art store. I liked this part because I love to do art. This book reminds me of when I had to do a long book report. I don't like doing book reports. I was worried for Fancy Nancy because I was afraid she wouldn't have enough time to write her book report. This is one book in the series of Fancy Nancy books.
I reccomend this book to girls who like Fancy Nancy stories. If you like to read funny stories about girls your age, you will love this book!