The Year of the Book
Written by Andrea Chang
Reviewed by Austin F. (age 9)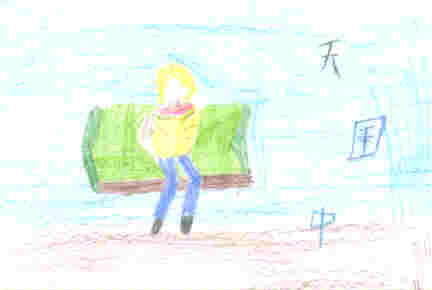 What happens when you're not cool enough for your best friend? Join Anna to see want's next in The Year of the Book, written by Andrea Chang and illustrated by Abigail Halpin.
When Anna's friend, Laura, decides to hang out with a more popular girl named Allison, she felt left out. Anna started to read books and learn new things. She learned to write in Chinese, paint in watercolors and make drawstring bags.
I did not like the book because it was "too girly" for me. Most of the story was about girl characters. I also thought that the illustrations are simple, black and white pictures. I would rather see more colors in the illustrations. This book reminded me of my sister. Whenever we start to do something, she gives up easily. Laura does this when she stops playing and talking to Anna because of being popular.
I recommend this book for girls in third grade with best friends because it's girl drama. I would not suggest this book for boys.