Janitors
Written by Bernard Waber
Reviewed by Sean L. (age 9)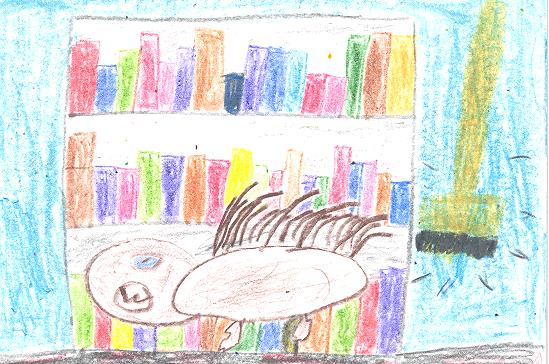 What if monsters where roaming your school and you did not know? Well if you want to find out if they are then read Janitors by Tyler Whitesides and illustrated by Brandon Doorman.
There is a war going on and Spencer and Daisy are in the middle of it. They are both in 6th grade at Welcher Elementary school. It all starts when a bully named Dez Riley wrote marker on Spencer's face and Spencer went to the bathroom to wash it off. In the bathroom he found a soap bottle on the sink and put the soap on his face. He knew something was wrong with that soap when his face began to burn. After that, Spencer begins to see disgusting creatures in the school that nobody else can see. Only one person believes him. Her name is Daisy Gates.
The monsters eat the students brainwaves. This makes the students dumb. Spencer and Daisy try to kill the monsters. During the battle, Spencer learns that he is a chameleon and doesn't want to be. A chameleon is someone that acts differently in different places with different people. He also learns that he can't always trust adults.
I liked this book because it is interesting with lots of magic. A funny part was when they where chasing a monster called a Grime and it went in the toilet. A janitor picks it out of the toilet. It's funny that the janitor put his hand in a dirty toilet. An interesting part of this book is how they use magical weapons to kill the monsters. For example mops, brooms and vacuum dust become the weapons.
I recommend this book to people that like adventure and magic. I can't wait to read Janitors book 2 and 3 and find out what happens next.