Cam Jansen and the Mystery of the Missing Dinosaur Bones
Written by David A. Adler
Illustrated by Susana Natti
Reviewed by Seena E. (age 6)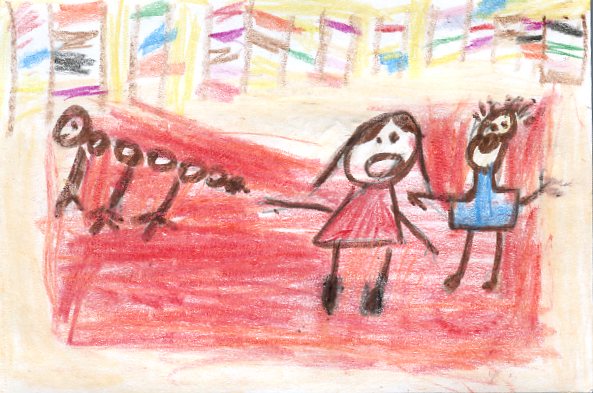 When Cam and Eric were on the field trip at the museum, they saw that dinosaur bones were missing. Cam and Eric wanted to solve the mystery using Cam's photographic memory. Cam and Eric found out who the thief was. It was the museum's tour guide lady. Cam and Eric were brave for solving the mystery.
My favorite part of the story is when they found out who the thief was because they solved the mystery. My favorite character is Eric because he is a boy like me. This story relates to my life because I've been on a field trip too. The pictures showed the action in the story.
Others should read this book because it is an interesting mystery book. It is cool, awesome and amazing.