Kringle
Written by Tony Abbott
Reviewed by A.H. (age 9)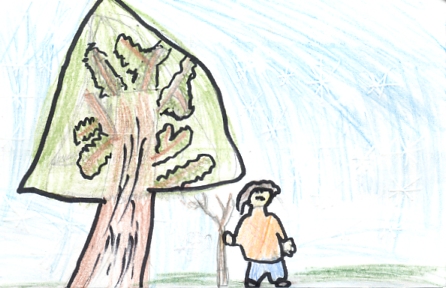 In the dark days when elves and goblins roamed the earth, there was a boy named Kringle and his family. But Kringle's family was taken. Kringle had to travel through the wilderness and tried to get away from the goblins. Kringle met new friends on his way. Kringle is a brave boy. The goblins would say "Get the boy." Kringle teamed up with his friends and fought in a huge war against the goblins. Kringle believes he can do it. Will Kringle survive? Read the book to find out.
I like the character Kringle because he has a lot of emotions and tries hard to save his family. My favorite part is when the goblins were chasing Kringle and his friends and they saw the goblin world. That part made me feel excited to see what would happen next. The book made me feel sad because I was sorry for what happened to Kringle. This is the best book I've ever read!
I recommend this book for ages nine and up. If you like action and adventures then you should go pick this book right now. I think you should read this book because there are lots of feelings, like depression and shock, that keep you going while reading the book.