Infinity Ring – A Mutiny In Time
Written by James Dashner
Reviewed by M.R. (age 9)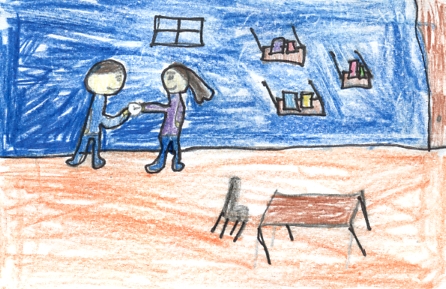 What's that humming sound? It's the sound of a time machine! A kid named Dak and his friend Sera are very smart. The world is being taken over by an evil organization called the SQ. They sneak into Dak's parents' secret lab and find a time machine. They get kidnapped and they think it's the SQ, but it's the historians (the good side). They go back in time to make sure that the SQ doesn't get too powerful. To know if the SQ takes over the world….. you'll have to read the book to find out!
The book reminds me of my life because I know a lot about science just like the character Sera. I like the book because it has stuff about science in it, and it is funny because at first two of the characters hate each other. This book is in a series, it is similar to the other books because in each book they go back in time.
I recommend this book to kids 8 years and up. I think if you like history, puzzles, science fiction books and humor this is the book for you. Also if you like a series of books this is the first book in the series of Infinity Ring, so if you like this book you'll have plenty to read!