Riding Freedom
Written by Pam Ryan
Illustrated by Brian Selznick
Reviewed by F.F. (age 9)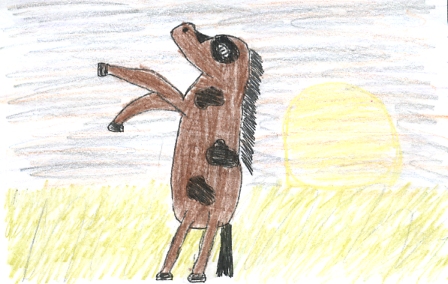 An orphan named Charlotte was born in the 1800s. She was very strong and brave. She had a very difficult childhood because she spent most of it in an orphanage where people didn't care for her. Since she loves horses she liked to ride and compete against William, another boy in the orphanage who isn't her favorite person. When two people adopted Hayward, Charlotte's only friend in the orphanage, Charlotte cut her hair, dressed up as a boy, and left. She works for a farmer and moves to Rhode Island to start a new life as a stagecoach driver.
Riding Freedom is not your every day book. It is unique, magnificent, and Charlotte is courageous. Charlotte has many obstacles to overcome. One of the obstacles she has to overcome is a serious injury that she gets when she is 18. I made connections to the book because I really like riding horses and I understand Charlotte's passion for them.
One thing I like about this book is it is exciting because it has horses and adventure in it. If you like adventure, animals and other fun stuff, you will probably enjoy this book! If you like a bittersweet book, I recommend it to you because some parts of the book are happy and some are sad. My favorite part is when Charlotte's dream finally comes true. If you like surprises or want to learn more about her dream, this is a good book for you!