Dog Finds Lost Dolphin! And More True Stories of Amazing Animal Heros
Written by Elizabeth Carney
Reviewed by Kien S. (age 7)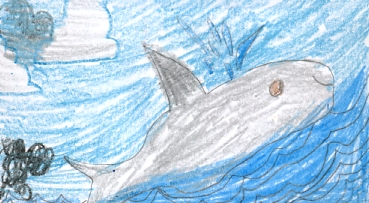 "About 80 dolphins were wriggling and squeaking in the shallow water!" This book tells about a rescue dog along with other AMAZING ANIMAL HEROS! A rat learns that a snap means it did a good job and will get a treat. The rat does tricks too. Read the book to find out what tricks the rat can do!
The book is about animals saving other animals. My favorite part is when the dog saves and finds lost animals. This book reminds me of another book I read called: Dolphin Tale. This book is also about dolphins and animals. I loved the real life photographs in this book.
I recommend this book to kids who like to learn about animals helping. Read this book to find out more about amazing animal heroes!