Daisy and the Egg
Written by Jane Simmons
Reviewed by Caitlyn F. (age 7)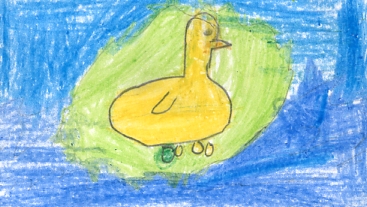 "When is the egg going to hatch?" Daisy and the Egg is about a little duckling named Daisy. Her mom had an egg. It took a long period of time for the egg to hatch. When the egg finally hatched, they named the duckling Pip. They watched the sun-rise on Pip's hatching day. If you want to find out what happens after Pip hatches, you will have to read the book!
I think that this book is the greatest book ever because the ending is very exciting. I was happy when the egg hatched. It reminded me of when my baby cousin was born and how excited I was. The lesson that was taught in the book is that you have to be patient.
I recommend this book to all kindergarten and first graders. They will learn about how it feels to be patient and wait for something.