Dear Dumb Diary, My Pants are Haunted!
Written by Jim Benton
Reviewed by Fynlee D. (age 7)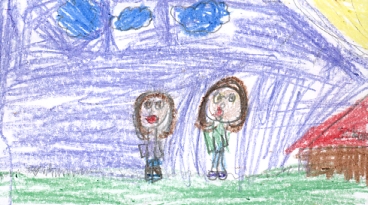 Dear Dumb Diary is about a girl named Jamie who thinks her pants are haunted. She thinks they are haunted because they looked weird on her. Jamie is really mad at her pants so she never wears them again. Does she give them away? You can read the book to find out.
My favorite character is Isabella, the smart girl. She reminds me of myself because she is smart like me. My favorite part is when Jamie is frustrated because all the other girls have beautiful pants and hers are ripped. This book is part of a series written by Jamie Kelly.
I recommend this book to first graders that like crazy stories. If you like to read diaries, come and read this book!!