Dear Deer: A Book of Homophones
Written by Gene Baretta
Reviewed by Nicholas A. (age 7)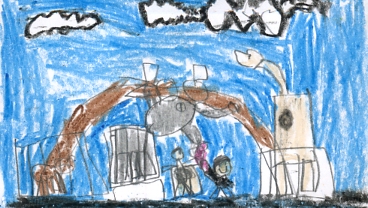 Dear Deer is a book of homophones. Deer's aunt is moving to the zoo. "Have you heard about the hare with no hair? She's an expert on skin care." Aunt ant thinks it is very crazy at the zoo. If you want to find out what wacky things happen, you will have to read this book.
The deer in this book reminded me of when I saw a deer in the forest. I think the author wrote this book to help kids with recognizing homophones. My favorite part was when the cows moo in harmony. I like this book because it has very good illustrations. I also love the title because it is very silly. I love the homophones.
I recommend this book for kid's ages 5-7. If you like homophones and silly thing at the zoo I recommend you read this book. I bet you will laugh!