Cam Jansen and the Mystery of the Babe Ruth Baseball
Written by David A. Adler
Illustrated by Susanna Natti
Reviewed by Mark Y. (age 8)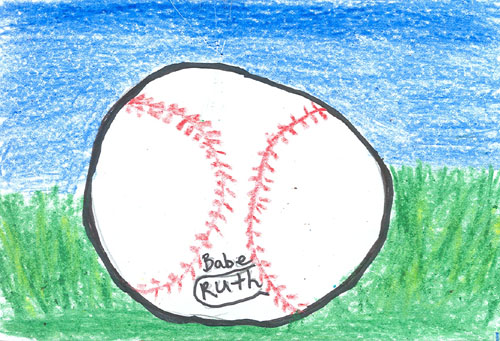 Oh no! Someone stole the Babe Ruth baseball! You might like this book because it's about a rare baseball that's autographed by Babe Ruth. Cam and her friend Eric solved the mystery. Cam is an interesting character because she has an awesome memory. If you enjoy mystery stories then this is a book for you.
The story is very good because I like Babe Ruth! I like Cam because she remembers everything. Also, she is so smart .The story reminds me of my brother, who is always stealing stuff from me. I have read many books from the Cam Jansen series. This book is my favorite.
I think other kids should read this book because it's about a famous baseball signed by Babe Ruth. I suggest this book to second through third graders because this book has 57 pages. Kids who are fans of baseball and mysteries may be interested in this book.