The White Wolf
Written by Ron Roy
Illustrated by John Steven Garney
Reviewed by Mason D (age 11)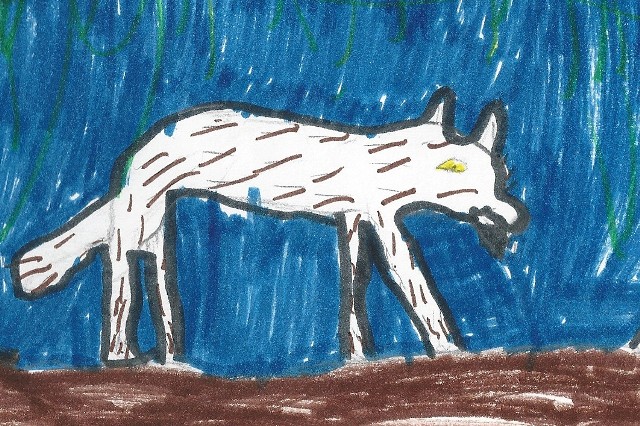 Dink, Josh and Ruth Rose are going to visit their friends; Wallis Wallace and her daughter Abigail. Abby has Spina Bifida so she is in a wheel chair. Abby shows them a wolf mother and 3 pups through her telescope. They go to the cabin for snacks but Abby stays out looking through her telescope. She called her mother and told her that wolf pups are being stolen! Will Dink, Josh and Ruth Rose figure out how to get the pups back?
My favorite part is when Dink, Josh and Ruth Rose go to explore the wolf den and get lost. Ruth has to climb a tree to look for Wallis's cabin. My favorite character is Josh because he is just like me. He doesn't think before he acts and he is always hungry. I also like Dink because he is very good at mystery solving. The White Wolf is part of the A-Z mystery series by Ron Roy. This is one of the best series ever. If you like wolf books, I also recommend White Fang by Jack London.
The White Wolf would be a good read for a 9-13 audience. It's a book with a little humor and a lot of mystery. It is also easy to read so every one can enjoy it.