Diary of a Wimpy Kid
Written by Jeff Kinney
Illustrated by Jeff Kinney
Reviewed by Cameron C (age 13)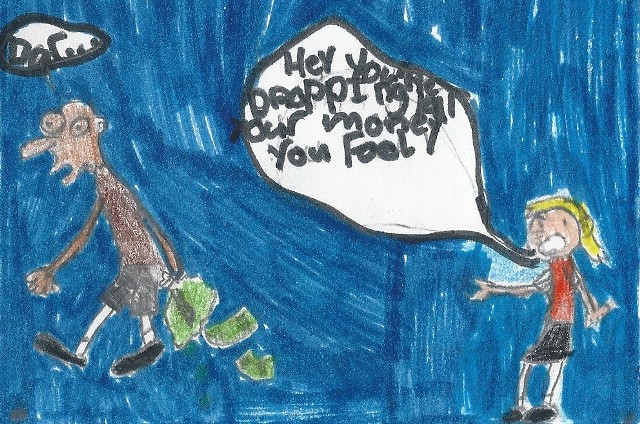 This book is about the first day Greg Heffley went to middle school. Greg thought he was sitting between two morons in the first day of middle school. It was Halloween night and Greg is dad favorite holiday is Halloween. Greg and Rowley were running away from a people with a chainsaw on Halloween night then Greg mom came and ask what is going on here.
My Favorite part is when teenagers are in a truck and there is a teenager in the back of the tuck who sprays something at Greg and Rowley and it was Halloween night and they said they was going to call the cop on them.
I found Greg intersting because he was funny and he took things seriously. He says funny things and he is a nice kid and he knows what is right and what's wrong.
The illustrator used black and white drawings and stick men. I thought the illustrations were funny and some of them made me laugh.
This book reminds me of me because I am funny. I like to joke around make funny faces and make people laugh. Yes I would recommend this book to reader's ages 8-12 years old because it is hilarious and a good story. I think the drawings might interest the readers of this book.