Where the Wild Things Are
Written by Maurice Sendak
Illustrated by Maurice Sendak
Reviewed by Addison S. (age 8)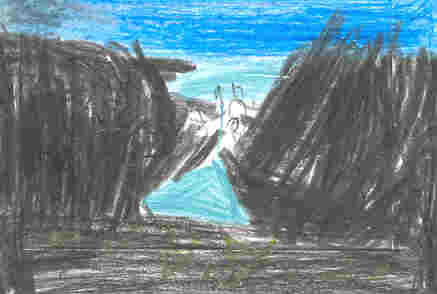 Do you like wild animals? When you wish you could spend time with them, you should read Where the Wild Things Are by Maurice Sendak.
To begin with, Max is a boy that dressed up like a wild thing. Then he chases his dog with a fork. His mother called him for supper and then he said, "I will eat you up!" But his mother sent Max up to bed without eating supper. After that, a little forest grew inside his room. It grew from a small forest to a big forest and then his room was a complete forest! The forest contained many wild animals and things for the boy to explore.
In addition, my favorite part is when he goes to the wild things that are in the forest. I like this part because it looks like it would be so much fun to just go wild like the boy gets to. My other favorite part is when he is king of the wild things. I think this is a great part because he just became a wild thing and then he was already king! I remember when I got sent to my room without supper. I wish I could have a secret forest with wild things to keep me busy instead of being bored in my room! I think the boy in this story is very lucky.
In conclusion, I think that ages 4 and up should read this book. It has really nice pictures for kids!