The Trouble With Chickens
Written by Doreen Cronin
Illustrated by Kevin Cornell
Reviewed by Olivia S. (age 9)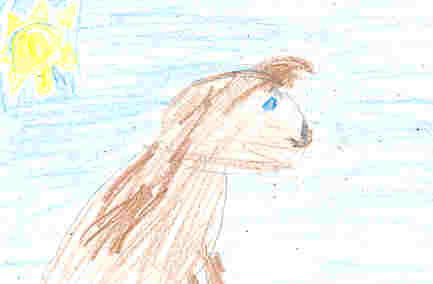 "My babies are gone!!" To figure out the answer to the mystery that goes with these four words, you should read The Trouble with Chickens by Doreen Cronin.
To begin with, this story is about J.J. Tully trying to help Moosh the Chicken find her babies because they have gone missing! The two that are missing are named Poppy and Sweetie. The two that are not missing are named Dirt and Sugar (as J.J. calls them). My favorite part is when J.J. figures out the real animal behind everything. It is a true mystery!
In addition, I enjoyed this story because animals told the whole story. All of the characters are animals which makes the story a lot of fun. There was not a single human character in the story. I loved this about the story and I hope you will too. I bet that if you are an animal lover like I am, you will love this more than anybody.
In conclusion, this book is great for girls and boys (and animal lovers too) ages 7-11. It would also be a great book for a read aloud. You should find it at your library today.