The Popularity Papers: Words of Questionable Wisdom
Written by Amy Ignatow
Reviewed by Jennifer R. (age 9)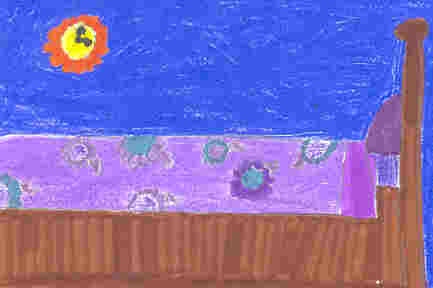 "Who keeps doing this?" is a question that gets asked a lot in this great book. See who's doing what in The Popularity Papers: Words of (Questionable) Wisdom (Book 3) by Amy Ignatow.
To begin with, Julie is helping Jonathan with a comic book for an art project. But Julie ends up having to do all the work. Eventually Lydia and Roland help her. They work so hard that they even have to stay up to 3 a.m. to finish it. And all Jonathan ends up getting done is the cover. The problem is that he doesn't give Lydia and Roland any credit so Julie ends up telling the truth somewhere in the book.
In addition, Jane won't let Chuck talk to Lydia or let Lydia talk to Chuck, because then Jane is jealous when Lydia talks to Chuck. In Jane's opinion, them talking would be bad. Very, very, very bad. Jane is already mad at Lydia all of the time. She thinks they based the bad guy in their comic book on her. This reminds me of when my friend blamed me for something I didn't do. I wasn't very happy about it! This part of the book reminded me of that. A great part of this book was that it has a bunch of funny parts. One of the funniest was at the beginning when Lydia didn't look before she crossed the street and almost got hit. It was funny because of the way the author showed how no one was paying attention. Finally, this book was fun to read because I like how it doesn't feel like a long book. It has lots of pictures and still has many details to keep the reader interested.
*** You have only one part in your opinion. Please include three parts and why you think/feel the way you do.
In conclusion, this book is perfect for girls 7 through 11. If you have drama with your friends, you will like to read it!