The Miaim Heat: Team Spirit
Written by Mark Stewart
Reviewed by Cal J. (age 9)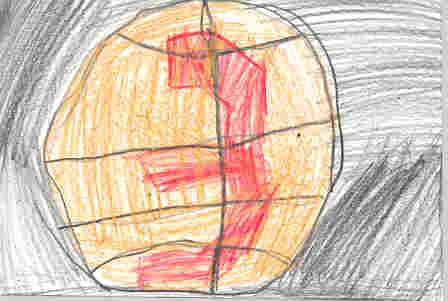 Swish! The Miami Heat won it all! If you like the Heat you should read the Miami Heat, Team Spirit by Mark Stewart. Also, if you are a New York Knicks fan don't read this book!
To begin with, this book was mostly about one player when he was a rookie named Dyane Wade and another player named Shaquille O'Neil and the time they led the Heat into the NBA championships. When Shaquille O'Neil was with the Heat, they didn't go to the NBA championships for a couple years. Then, D Wade led the Heat into the playoffs and won against teams including the Chicago Bulls and the Thunder. All of this history about the team makes the book very interesting for Miami Heat fans!
In addition, my favorite part of the book was when the Heat beat the Bulls in the NBA playoffs. That was the happiest moment of my life! That's because my teacher is a Chicago Bulls fan and I am a Miami Heat fan! No team can beat the Heat! This book gave many details about this and other seasons, the players, and the team. I liked reading these details because they gave me many facts about the Heat that I never knew. This is a great non-fiction book because it is on a topic that is a sport which makes it very exciting for me. I like sports because I play lots of sports with my friends.
In conclusion, this book is good for all Heat fans. Go Check It Out! Also, this book review is just for you Heat fans!!!