The Best Book Ever
Written by Gail Herman
Reviewed by Riley W. (age 8)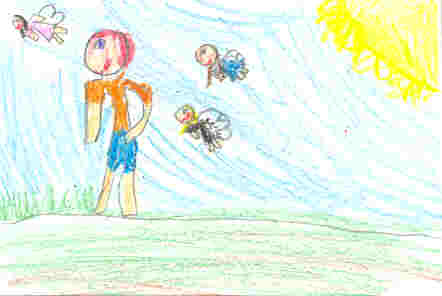 I like fairies and books that are about them! If you do too, then The Best Book Ever! by Gail Herman would be good for you.
To begin with, Trina and her friends have to do a book report on a book they are reading in school, but when Trina lets a human (about 10 years old) out of her book, things go terribly wrong! Grass gets trampled, bugs get trapped and a fairy finds out what's going on, but Trina's friends stick with her through thick and thin. This is a great lesson about what a good friend really is!
In addition, I really liked this book because it was so exciting. I also liked this book because I'm like the main character in a lot of ways including the fact that we both love to read and like adventure. Finally, this book was one of my favorites because Trina gets to fly in the story! I always wished that I could fly too. That would be amazing!
In conclusion, this book is good for girls ages five through eight. It's a great book for friends to talk about. I hope you enjoy this book as much as I did!