Reptiles
Written by Melissa Stewart
Reviewed by Izzac A. (age 9)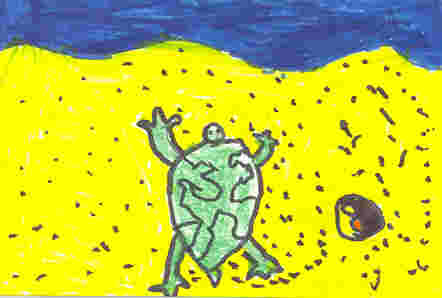 Do you like reptiles? How about making discoveries and learning about new habitats and cool animals? If you do, then check out Reptiles by Mellissa Stewart.
To start, this book was about all different kinds of reptiles. It has many facts and details about all sorts of reptiles. One fact I learned about crocodiles is that crocodiles can be about twenty-nine feet long. Another interesting fact I learned was that turtle shells aren't just for protecting the turtle, but they're also for the turtle's shelter. Turtles are my favorite reptilians.
Also, I enjoyed this book because it reminds me of teasing black snakes when I was five years old. I became interested in reptiles back then because I saw them a lot. This book shows me that if people mess around with snakes too much they are not afraid to bite.
In conclusion, boys of any age would love to read this book about reptiles in nature and their habitats. It is a great non-fiction book that is fun to read.