New York
Written by Meg Cabot
Reviewed by Andrew C. (age 9)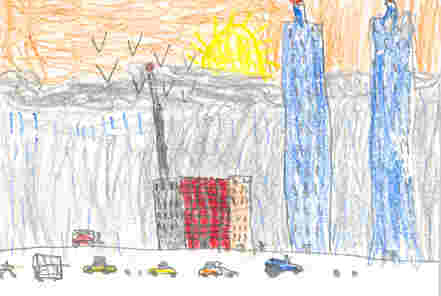 Did you ever learn about New York? If not you should read New York by Sarah D Capua.
To begin with, this book was all about places in New York and facts about New York. There are six places in New York that I love including the Empire State Building, forests, farms, Long Island, mountains, and the city of New York itself. This book tells many interesting details about all of these places.
In addition, I enjoyed this book because it had many land forms and landmarks, but my personal favorite is the city because it has the Empire State Building. The Empire State Building was the tallest building in the U.S.A. at one time. I think everyone should have a chance to visit this important place. I also liked this book because it had many facts I didn't know before. I now am an expert about New York. Last, I learned about the museums which was my favorite. I liked these because museums teach you facts and history which I want to know about.
In conclusion, this book is good for ages six to ten and boys and girls will love it. Especially kids who want to visit New York!