Jemma Hartman, Camper Extraordinaire
Written by Brenda Ferber
Reviewed by MDS (age 8)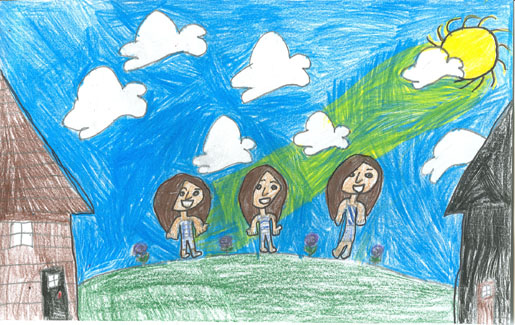 Jemma Hartman is a girl at summer camp who wants to be with her best friend Tammy Erikson all day every day. But Brooke Bernstein is going to summer camp with Tammy, Brooke is Tammy's cousin Brooke is in the way. Jemma is 11. Jemma lives in Deerfield. Is Jemma going to be with Tammy? Read the book to find out.
I like the way Jemma is always nice to Brooke, Tammy, her Mom, Dad, Brother and Amanda Zeig it reminds me of me because I am nice to almost everybody I meet. My favorite part in this book is when Jemma read a letter to Brooke when she shouldn't have. I liked that part because Jemma discovered something she couldn't tell anyone. This story reminds me of one time my friend and I were in a big fight. Jemma is in a big fight with her friend Tammy, too. The lesson we both learned is that you shouldn't be jealous or that you shouldn't fight with your best friend or anyone.
This book is mostly about friendship. I think girls would like this book because it is about girls too. I think 3 graders, 4 graders and 5 graders would think it will be good.