Ready Freddy, The Pumpkin Elf Mystery
Written by Abby Klein
Illustrated by John McKinley
Reviewed by Kyle F. (age 8)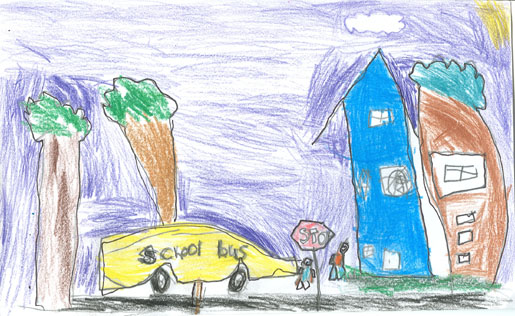 Freddy is a boy who really likes Halloween. One day he went to school and the Pumpkin Elf came and made a mess in the classroom. Mrs. Wushy said to clean up the Elf's mess but Chloe didn't want to because she just got her nails painted. First, Mrs. Wushy said the Elf won't come back if you're bad to your parents. The next day before school started all the kids were looking in the classroom window see if the Elf came. Will they see the Pumpkin Elf? You will have to read the book to find out.
My favorite part in the story was when the Pumpkin Elf came. I like that part because the Pumpkin Elf messed up the classroom. I thought that was funny. I like the illustrations in this book because they always show when Freddy is making a face. They show when he is mad or happy. I like the Pumpkin Elf because he is from two different holidays, Halloween and Christmas. I also like how he always comes when you don't think he will come.
I recommend the Pumpkin Elf Mystery to kids in the third grade and second grade. I say that because it might be too hard for someone in first grade and too easy for fourth grade. If you like Halloween, you are going to like this book. I think boys and girls would like this book because both boys and girls like Halloween.