Kanani
Written by Lisa Yee
Illustrated by lisa yee
Reviewed by Anirtha N. (age 10)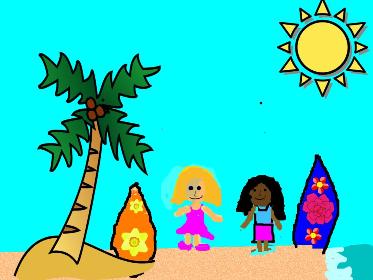 When Kanani finds out that her cousin, Rachel is coming to Hawaii to visit her and her parents, she gets excited. When Rachel comes, she keeps talking about New York and Kanani thinks she wants to be home instead of in Hawaii. Rachel meets some of Kanani's friends and even helps Kanani at her family's sweet shop, Akina's sweets. Kanani takes her to a restaurant but she doesn't like the pudding. When she tries Japanese noodles, she likes it. Will Kanani make Rachel happy? Read the book to find out.
My favorite part of the book was the end because it made me feel happy. This book taught me a lot about Hawaii.
I recommend this book for people who like realistic fiction. There is also a sequel to this book called "Good job, Kanani." The illustrations almost look like real pictures. Students in grades three through five would enjoy this book.