Forged by fire
Written by Sharon Draper
Reviewed by John P. (age 11)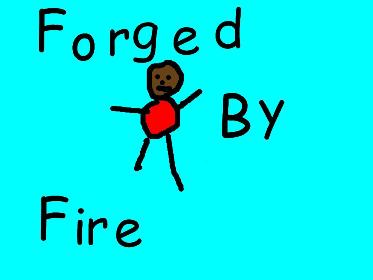 Forged by Fire is about a boy named Gerald who's mom is a Drug addict. One day she leaves Gerald and while Gerald is playing with a lighter. He sets the house on fire leaving him helpless. He dashes to the phone and quickly dials 911 then minutes later Gerald passes out on the floor because of smoke inhalition. The ambulance quickly brought Gerald to the hospital. Luckily he survived but his mother is feeling guilty for leaving him at her house alone. Read this book to find out what a happens when a newer, crueler parent comes along and tries to take over her job.
I love this book because it's detailed and it doesn't end how you think it would end. My favorite part was when Gerald comes home from the hospital. He went to his aunts house while his mom was in court. He's happy and gets his first bike. This book is part of a series, but the next book is about Gerald's friend Andy.
I recommend this book for 5th, 6th, and 7th grade readers. This book might have some innappropiate parts, but it is still an awesome book. This is a cruel book, but has a happyish ending. This is not a book that anyone can predict.