Lost Hero, The
Written by Rick Riordan
Reviewed by Gavin L. (age 9)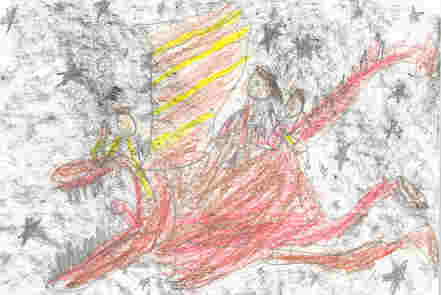 Have you ever gone on an adventure? If you said yes, then you should read The Lost Hero by Rick Riordan.
To begin, this book is about a boy named Jason who wakes up on a bus with a girl next to him named Piper and a boy in the front of the bus named Leo who makes jokes about the bus driver. They go on tons of adventures including when they sneak past giants and all sorts of different monsters too. They are always going on advetures and sometimes they get in trouble like a building falling when they are on it or geting seen by the scary monsters.
I enjoyed this book because it was a really exciting book. I really like how detailed the author made a lot of the different monsters. He used a little bit from some of his other books from the Percy Jackson series like the camp for half bloods and the giants. My favorite part was when they found the camp and got to be a part of the action there.
To end, this book is good for ages 9-12 or even older. So get it today at your school library and enjoy the adventure!