Magic Tree House - Pirates Past Noon
Written by Mary Pope Osborne
Reviewed by Cal J. (age 8)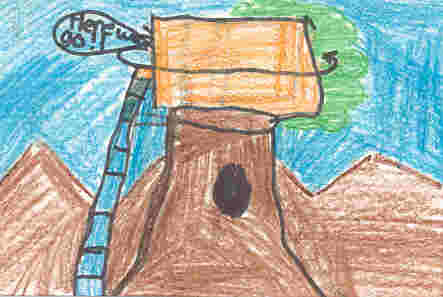 Do you go to the beach? And do you like pirate adventures? I think you would like to read Magic Tree House: Pirates Past Noon by Mary Pope Osborne.
To begin with, this story was about two kids who fight pirates. Jack is a boy that had a younger sister Annie that's seven. Annie would always snoop on Jack. Jack had fun sitting in his room and reading a book. The funniest part was when Annie would say "HI JACK!" and Jack freaked out! Then they go to a magical tree house and go on and adventure to a beach and fight pirates! They have to worry about treasure maps and walking the plank.
I enjoy this story because I like reading adventure books. In the story, Jack and Annie went on an adventure for lost treasure. When I was little, I used to try and find gold with my metal detector. But sadly I found nothing. Then one day I found a 5$ gold coin. So we have a connection. It was so fun! You should read this story to find out if Jack and Annie find treasure while the pirates are trying to find treasure too. The best part of this story is when Jack and Annie got caught by the pirates and they had to fight their way back ashore. This was the best because it had a lot of action and because I didn't know what would happen to them!
This story is good for boys ages 7-10. I also think a whole family could read this book. Go check it out!!!!