Diary of a Wimpy Kid the Third Wheel
Written by Jeff Kinney
Reviewed by Sean S. (age 9)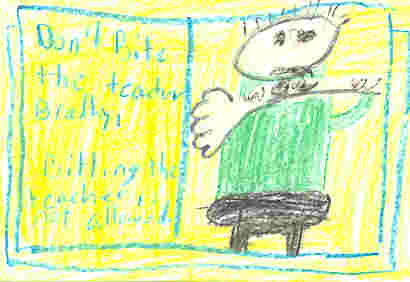 Do you remember a time when things always went crazy? I bet nobody could think! If you couldn't then you should read Diary of a Wimpy Kid the Third Wheel by Jeff Kinney.
To begin with, this story is about three brothers that are always getting each other in trouble! Rodrick is mostly the trouble maker! Rodrick is the oldest so the parents think he is the most responsible person but he is not. Then there is Greg. He is in middle school. He is the most responsible. The funniest part is when Rodrick puts Greg in timeout for no reason!
In addition, I enjoyed this story because I remember when silly stuff happened in my house, just like Greg's! Greg has this little brother named Manny that makes the story funny because he sometimes beats Greg up! Also he gets whatever he wants and Rodrick and Greg don't get whatever they want. I remember when I was a little kid and I got whatever I want.
In conclusion, this book is outstanding! All kids ages 7-12 should read this book!!! Check it out today!