Sophie Simon Solves Them All
Written by Lisa Graff
Illustrated by Lisa Graff
Reviewed by Olivia S. (age 9)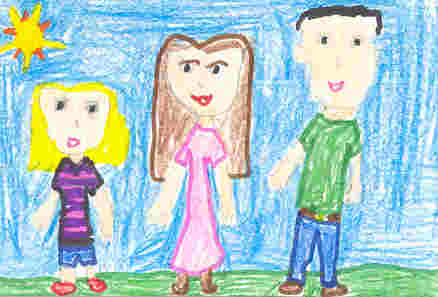 Do you read college textbooks? Well Sophie Simon does. If you want to hear about a 3rd grade girl who does, then you should read Sophie Simon Solves Them All by Lisa Graff.
To begin with, this story is about a girl who is always doing things and studying things like a college student. Sophie is so smart that kids are always asking her to help them solve their problems. The funniest part is when Sophie is trying to help a boy named Owen solve his problem. To solve his problem Sophie makes Lenny the Ring Tailed Lemur ruin Owen's birthday pool party so Owen's mom, Mrs. Luu will get him a rabbit. I laughed hard on this page. There are a couple other parts like this in this great book.
In addition, I enjoyed this book because I like reading about girls that are the same age as me. Sophie is in 3rd grade just like me. I will always remember 3rd grade because I learned multiplication and division. Both are hard but I still enjoy them. Also Sophie has some of the same interests as me. One of them is reading. I remember when I first learned how to read in Kindergarten. After that I would read for hours every day! I knew even then that I would love to read.
In conclusion, this book is perfect for boys and girls ages seven to ten. I also think this is a great book for a teacher to read to her kids. You should find it at your library today!