Diary of a Wimpy Kid: Cabin Fever
Written by Jeff Kinney
Illustrated by Jeff Kinney
Reviewed by Will M. (age 8)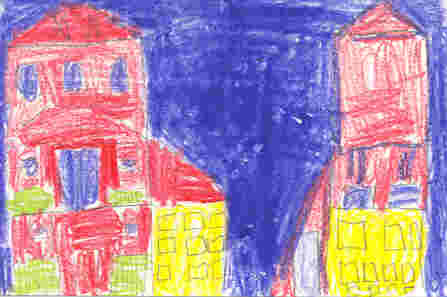 Look at all the snow! Do you remember a time when you were trapped in your home? If you have, Dairy of a Wimpy Kid Cabin Fever is the book to read by Jeff Kinney!
To begin with, this story is about Greg Heffley being trapped in his home for weeks. He had an annoying friend named Rowley and a doofus named Fregley for people he knows. A funny part is that Fregley is always in the mood for putting someone's foot in his mouth and biting people 24 hours a day. The other funny part is that Manny, Greg's little brother, turned off all the circuit breakers in the house except his room. Then stole all the food and hid in his room and like a week later he gets caught! In that part, I wish I was Manny.
In addition, I enjoyed this book because I love hot cocoa and throwing snowballs and making snowman like they did in the book. I remember in the story that the snow piled up so high the door froze. When I was little in Louisville, I rolled a snowball down a hill and it turned into a crush ball and it smashed my brother. I also like the part when Greg's dad got a sports car and he will not let Greg put an ugly "Student of the Week" sticker on it. Then, Greg gives the sticker to Manny and he put it on his dad's car. Greg spent 20 minutes of scrubbing he barely made a dent! That reminds me of how my dad won't let us put anything on his new Mustang.
In conclusion, this book is for kids ages 8 to 12. This book is dedicated to boys. Buy it now!!!