Stone Fox
Written by John Reynolds Gardiner
Illustrated by Marcia Sewall
Reviewed by Kyle M. (age 9)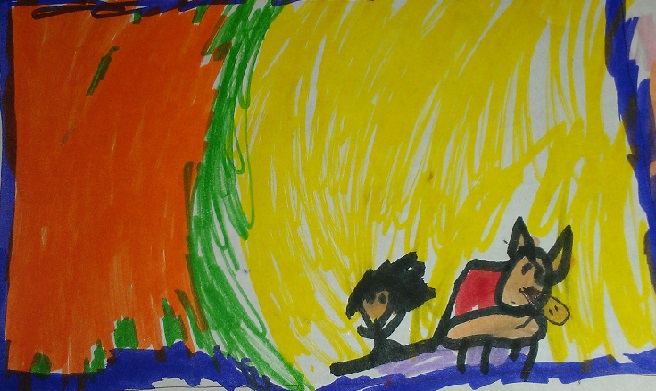 Once there was a boy named Little Willy and a grandfather that lived on a potato farm, in Wyoming, with a dog named Searchlight. First, Grandfather gets really sick and little willy does not know why, because grandfather usually plays tricks. One time grandfather dressed up as a scarecrow. Next Little Willy tried to see why Grandfather was sick. Grandfather didn't pay his taxes. Little Willy took care of the farm by harvesting the potatoes, putting them in sacks, and taking them to market. By taking care of the farm he acted like an adult. After that, Little Willy got in a big race with undefeated champ, Stone Fox. Willy was hoping to win. For much of the race they were nose to nose, until something sad and horrible happens. At the end Little Willy crosses the finish line!! Seriously! You'll have to read to find out what happens.
I thought it was horrifying. It made me sad because someone important died at the end. The illustrations are incredible because you can see how big Stone Fox is. The story reminds me of my grandpa who got really sick too; he had a great sense of humor.
I recommend this book to people that love action, because it has a dog race and there are some very good racers in the race. It is easy to think that Little Willy won't win. Families would also like this book because parents can read it to their children in bed and it is exciting.