Fossils
Written by Aliki
Illustrated by Aliki
Reviewed by Daniel B. (age 9)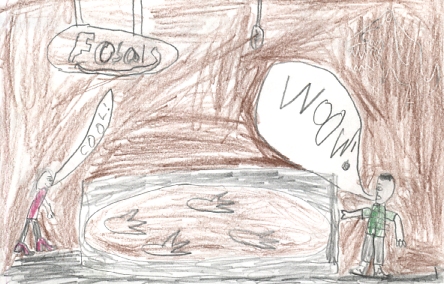 This story is about kids looking for fossils and telling us about them. It tells us how to make them too. The book also mentions that anything can be a fossil like leaves, but sometimes things don't become fossils because they rot. I hope you get a chance to read this story and learn more about what fossils are and how to find them.
This books text structure is set up like a comic book, because it has characters and speech bubbles. I love this book as I learned a lot about fossils and I am interested in them. My favorite part was when they made fossils.
I think this would be a great book for any kid to learn about fossils and to use for a report on fossils because of all of the information it gives. Teachers could also use this book to teach a science lesson on fossils. There are some nice illustrations with details.