The Paper Crane
Written by Molly Bang
Illustrated by Molly Bang
Reviewed by Travis N. (age 8)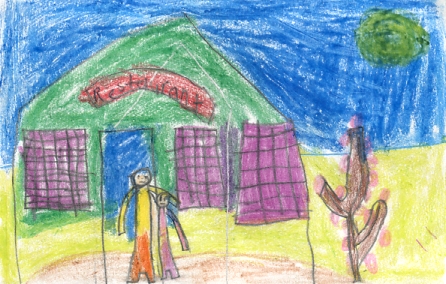 Once a man owned a restaurant and was as happy as could be. But one day a highway was built near it and no one stopped to eat at his place. He became very poor and sad. Then a homeless man came into this restaurant and gave the owner a paper crane. You will have to read this book to find out if the paper crane brought the restaurant back to life.
I think this is a good story because it shows you how to make a paper crane. The illustrations are great because they help to explain the story. My favorite part is when the homeless man came into the restaurant for food with his paper crane.
I recommend this book to people that like Origami and fiction stories. This book would be good for an art teacher or someone who liked art. Kids can also read it to learn a lesson as well.