Educating Arthur
Written by Amanda Graham
Illustrated by Donna Gynell
Reviewed by Anthony T. (age 9)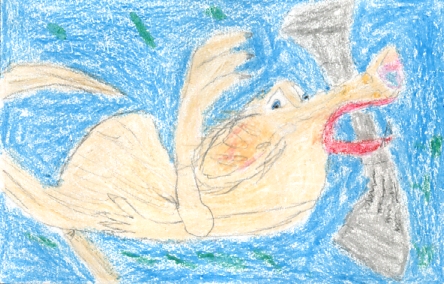 In this book there is a dog named Arthur. His family tries to teach him how to do some tricks. At first Arthur wasn't that good at the tricks. He eventually learned how to do some cool things. You will have to read this funny story to find out the kinds of tricks Arthur learned to do.
I think this book is very funny because when one of the characters would say, "slippers" Arthur would hide them in a hole in the ground. I also like how Donna Gynell drew these pictures. I also liked this story because it seemed to be realistic, in that a dog can learn to do tricks.
I recommend this book to people who like funny books and books about dogs. It's also a good book for all ages and is easy to read. This book should get a thumb's up.