Corn Chowder
Written by James Stevenson
Illustrated by James Stevenson
Reviewed by Andrea P. (age 9)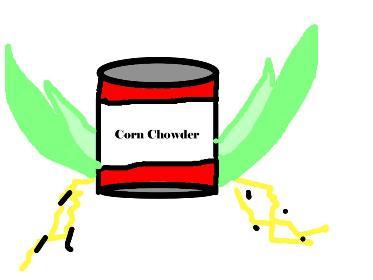 Corn chowder is a poetry book. The poems are random, such as the poem called "Holding". It is about things that hold together. There is another poem called, "City Trees", you might already know what that poem is about by saying the title. All these poems are about real things. The poems talk about everyday life.
I like this book because it has good expression and the pictures go great with the poems. My favorite poem is "The Loudest Noise in the World", because it talks about the title. It has a man eating corn chowder. This is funny because the a man eating corn chowder is the loudest noise in the world.
I recommend this book to anyone who likes poems. Second and third graders will like it because this book is short, but funny. I also recommend Corn Chowder to students who are always cracking up because this book will make them stop breathing.