Ellen Tebbits
Written by Beverly Cleary
Illustrated by Louis Durling
Reviewed by C.M. (age 8)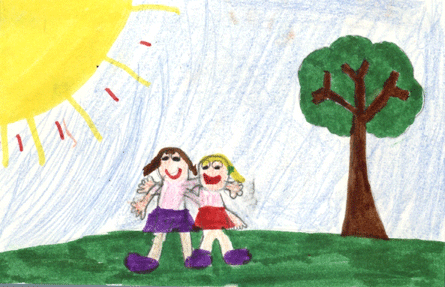 Have you ever met someone in an unexpected way? Well, Ellen Tebbits does. Ellen meets Austine, the new girl in dance class, and discovers that she has many things in common with Austine such as the same likes and even shares the same secret. Ellen and Austine become best friends. They go through many adventures together such as horseback riding and ignoring the same annoying boy. Soon they get into a fight and turn into frenemies. Read the book to find out how Ellen and Austine go on with their friendship.
I like this book a lot because it is realistic and I can really relate it to my life. Ellen and Austine are best friends and I have a best friend I like to go on adventures with too. I like Ellen because she is really fun and she always has an interesting plan. This book is one of a kind and unexpected because you never know what is going to happen.
I recommend this book to anyone who has one particular friend who is always there for you. If you like funny adventurous books with a whole lot of problems, please read this book!