Calvin Coconut: The Zippy Fix
Written by Graham Salisbury
Reviewed by E.K. (age 8)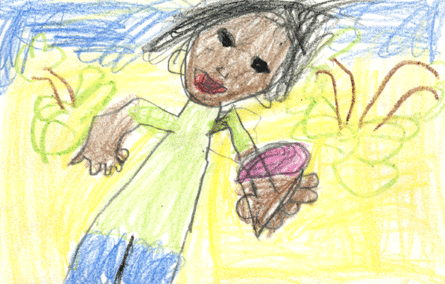 Calvin Coconut felt very bad when he called his step sister, Stella, a watermelon. He also rubbed the neighbor's cat on Stella's pillows and she is allergic to cats so she couldn't go on her date. It wasn't his fault, Stella was the one who called him "stump". Stella's birthday is coming up and Calvin and his friend Willy are thinking of as many ways as they can to get the new c.d. that she loves but doesn't have yet. They try making money by selling shaved ice, helping with the garden, and just searching around the house and car. Will they make it to $18 before Monday? I don't know you'll have to read the book.
Do you think living in a garage would be fun? Well, Calvin introduced himself and said that his room is in the garage. I think it would be really handy to live in a garage. Also, anyone who would come in would be astonished. Calvin Coconut The Zippy Fix sucked me in and I couldn't stop reading it because there were really funny parts and I couldn't put the book down. I think the illustrations are very real like in a newspaper. Right after the title page there is a map of the town. That reminds me of the A to Z mysteries. They have maps of the town in every book.
I recommend this book to anyone who likes making money because this book could give you advice about ways of making money. This is a good book for kids in grades 2-4 because the ages I chose match the words they said in the book.