Where the Mountain Meets the Moon
Written by Grace Lin
Reviewed by J.L. (age 8)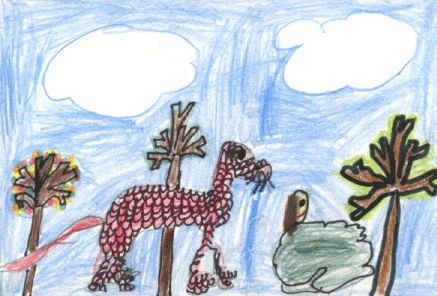 Minli really wants to know her fortune and wants to see the man of the moon (the man who knows everything). But nobody knows where to find him. So one cold night Minli packs a little bag and writes a note to her parents telling them she is looking for the man of the moon. Minli leaves the note on the table. Then she sets off. On her journey she meets some animal friends. One of the animals is a dragon (a nice one). She tells the dragon where she is going and the dragon asks if he can come with her and she said sure. So they set off together. Her parents are getting worried about her. There are not a lot of pictures but the pictures are very detailed and colorful. It has won a Newberry Honor Award. Find out if Minli and the dragon find the man of the moon and both ask their questions.
I liked this book because it was a mystery throughout the whole book which was about if Minli found the man of the moon and found out her family's fortune. My two favorite characters were the moneys and the fish because the monkeys were clueless that Minli and the dragon were going to trap them. The fish was funny because he thought he knew everything. This book reminded me of the book The Thing About Georgie because that was also a mystery. I like how the author left you hanging during each chapter. Each chapter ended with a question. When I read this book I wanted to keep on reading.
I recommend this book because I liked how most of the book was about Minli's journey. If you have enjoyed other Grace Lin books you would like this one too.