Flutter: The Story of Four Sisters and an Incredible Journey
Written by Erin Moulton
Reviewed by L.G. (age 9)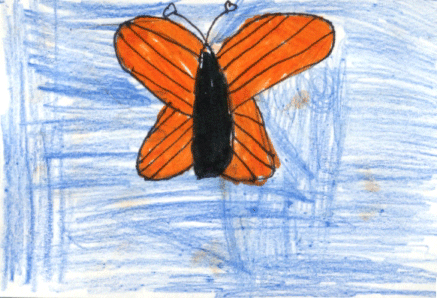 Flutter is the story of four sisters and one incredible journey. Nine year old Maple T. Rittle is about to get a new baby sister. Baby Lily Ann is born too early, with a heart that doesn't work quite right. Maple and her older sister Dawn leave their younger sister Beetle with their Grandma who is watching them because of Lily Ann's early arrival. They set off on the dangerous journey to find the Wise Woman of the Mountains to grant a genie miracle that will save their sister. Now it's not only Lily Ann's survival they have to worry about but also their own. Read this book to find out what happens next.
I like this book because it's very different from any other book I've ever read before. There was never a detail missing. My favorite character is Maple, because she stayed strong throughout the story. When Maples older sister says to turn back; she stays strong, because she is determine to get that Miracle water from the " Wise Woman of the Mountains" and save Lily Ann.
I recommend this book to all people who like books by Erin Moulton and mysteries, and also to people who like to hide.