Candy Fairies: Chocolate Dreams
Written by Helen Perelman
Illustrated by Erica-Jane Waters
Reviewed by Z.S. (age 8)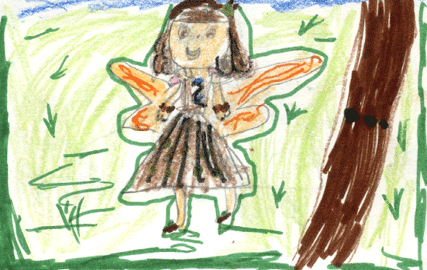 Cocoa is a chocolate fairy. One day Cocoa gets asked by the beautiful fairy princess to watch over the special chocolate eggs for the spring egg parade. But right before the parade, the chocolate eggs get stolen. Will Cocoa, the chocolate fairy, and her friend find the chocolate eggs before the parade? Read the book to find out!
I really like this book because it's easy to read and it's really interesting because it's an adventure. It is really sweet because everyone in the book is sweet and kind and it's about sweets. I think the author put a lot of detail in the book so everyone will enjoy it. The book reminds me of all my friends because they're always nice, sweet and kind to me. This book is in a series and they are alike because they're all about a big group of friends.
I recommend this book to any second grade and third grade girls who like fairies, adventures, or mysteries. Also if you like candy you should really read this book. It's a great book.