Geronimo Stilton: Thea Stilton and the Mystery in Paris
Written by Geronimo Stilton
Reviewed by Sarah H. (age 8)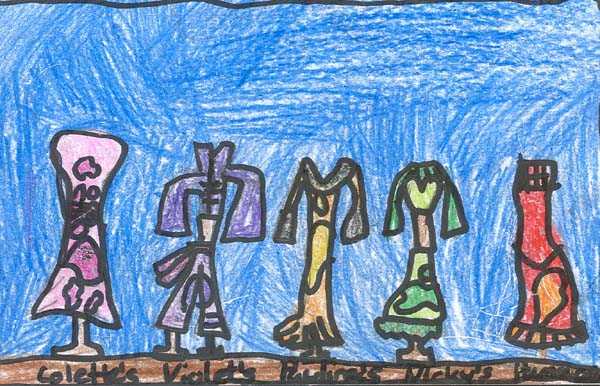 Do you like mysteries? Well, this book is for you. It's a fashion mystery that will take you to the spotlight of the runway! Oh no! Where did Julie's fashion line go? Well, you'll have to read the book to find out. Will you find it with the help of the Thea sisters? Will you find it in time for the fashion show?
This book has a unique writing style. The author bolds and colors most of the adjectives in the book. This book is part of the series Geronimo Stilton. A character that reminds me of myself is Nicky because she loves being out in nature. A connection I had is when I lost my favorite pair of flowered leggings. I was so angry! When I got home from school I noticed my sister had them on.
I would recommend this book to 1st to 4th graders or six to ten year olds. Mystery readers would probably get a chuckle out of this book. This book has 157 pages so you better get started.