Cam Jansen and the Mystery of the Babe Ruth Baseball
Written by David A. Adler
Illustrated by Susanna Natti
Reviewed by Kristie R (age 9)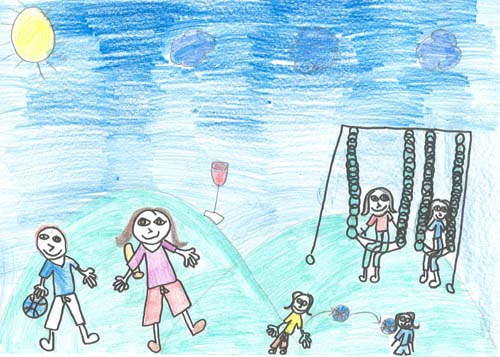 In this mysterious book, Cam Jansen and the Babe Ruth Baseball, Cam Jansen is an 8 year old girl who has a photographic memory. She has a friend named Eric Shelton. Eric Shelton helps Cam solve mysteries. Cam's real name is Jennifer Jansen. When people found out that she had a photographic memory they started her The Camera. Then they shortened it to Cam. Cam Jansen has a wonderful personality. This book is about the mystery of who stole the Babe Ruth Baseball. Will Cam and Eric figure out who stole it?
I like this story because it is interesting and the interesting parts make you want to read more. One interesting thing is that when Cam and Eric tried to figure out who stole the baseball they saw a boy with a baseball. Also, kids behind the boy had a baseball, too. I like how the author placed the pictures. The thing that I like about it is that the author didn't put a picture on every single page. I like how the author made the story so mysterious and made me feel like I was trying to solve the mystery along with Cam. One thing that was mysterious is that when Cam and Eric were solving the mystery, a girl with a gym bag was right in front of them.
If you like mysteries you will like this book. I recommend this book to third graders to fifth graders. This is the kind of book that you read until you get too tired to keep going.