Cracked Classics - Trapped in Transylvania
Written by Tony Abbott
Reviewed by Tyler O (age 9)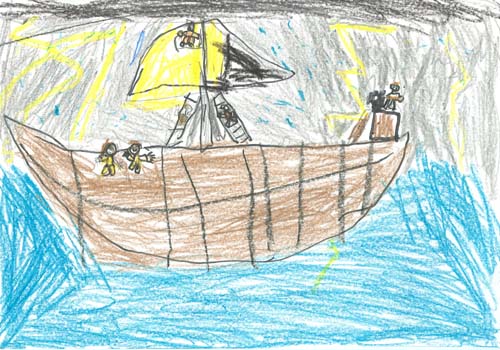 In this scary story, Trapped in Transylvania, two kids, named Devin and Frankie, get trapped in a book. Together with Dracula, Devin and Frankie get out of the book. Then Dracula goes everywhere Devin and Frankie go. The story is confusing at first, but gets better. Read it to find out how it ends.
I like this story because it is scary, especially when Dracula pops up at random times. For example, he pops up in the room with the maid. I also like how this book is exiting because they're trying to get Dracula. It is exiting when they're trying to find a wooden stake and when the boat sinks. I like this book because it is also funny. For example, Frankie always tunes out the teacher. Devin and Frankie hate reading, but then they go to the library and get stuck in a book. That's funny!
I recommend this book to people who like scary books. It is best for people who are 8 or older. It has too much violence in it for younger kids. It also has some gross parts in it. That's why I think it's for 8 and older.