Among the Hidden
Written by Margaret Haddix
Illustrated by Cliff Nielsen
Reviewed by Lisa F. (age 13)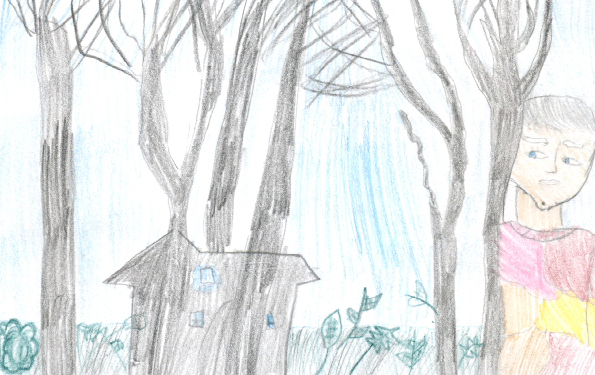 In Among the Hidden, Luke is the third child, known as a shadow child. He has had no friends, no birthday parties, and has not been able to go to school. He does not have the best life. If he were ever found, he would be reported to the government and killed. Luke learns his new neighbors also have an illegal third child, Jen. Apparently, her step- dad is a government police officer, and they are keeping it a secret. Jen makes a devious and dangerous plan. They all get together and go to the government and fight. Luke chickens out and doesn't go. He waits to hear the news if she will survive.
How would you feel if you were Luke right now and you had to hide all your life with no birthday, friends, and not being able to go to school? If I was Luke, I would feel terrible because I would never know my aunts and uncles if my parents did not trust them.
Luke reminds me of Margaret in the novel I am reading called Stepping On The Cracks. They're both sissy babies and afraid of sticking up for themselves. Luke was afraid to help Jen go and try to get some freedom for every illegal third child.
Jen is my favorite character because she is brave and thinks of others. She drove her parent's car at only age thirteen far away to try to gain freedom for the third child. I felt sad when Jen died standing up to the guards. I was sad because she was Luke's only friend.
My favorite part is when Luke got out of his house and crawled to the house he had seen through the vent in the attic. Jen sees him and attacks him because doesn't want him to know she is also a third child.
I recommend this book for anyone who likes a little mystery and a little sadness. Margaret Peterson is a great author because she leaves you hanging at the end of chapters so you want to keep reading. The book is best for students my age, like twelve or thirteen. Probably boys and girls would like Among the Hidden equally.