The Computer Teacher from the Black Lagoon
Written by Mike Thaler
Reviewed by LJ (age 10)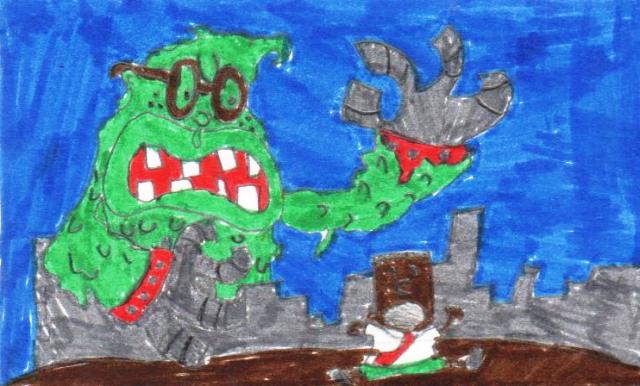 The story of The Computer Teacher of the Black Lagoon is not a waste of time. I am going to tell you a little about the story. There is a little kid named Hubei . Well he's supposed to go to a computer lab. But he is scared because the other kids say his teacher is a Cyborg—a robot not a real person. But I don't want to say too much. If you want to find out the rest of the story, you got to read the book.
In fact, this is one of the best stories I've ever read. It's action and it's mood are what bring me into the story as if I were a character in the book. In this story, a teacher feeds a student to a squid! The kids even tell unbelievable stories about their parents. Best of all, I like the ending because the teacher turns out to be a nice teacher. She smiles a lot and tries to help her students. Plus if the entire book there are some funny words and sentences that make it easier to read. So I assure you it's one of the best books ever because it is filled with action and comedy not just boring words. I also recommend it because it is a quick and easy book to read. It also has very funny pictures.
Kids who like using computers will find this book interesting. Maybe even computer teachers would enjoy reading about themselves?