Peter and the Shadow Thieves
Written by Dave Barry
Reviewed by Kassie M. (age 12)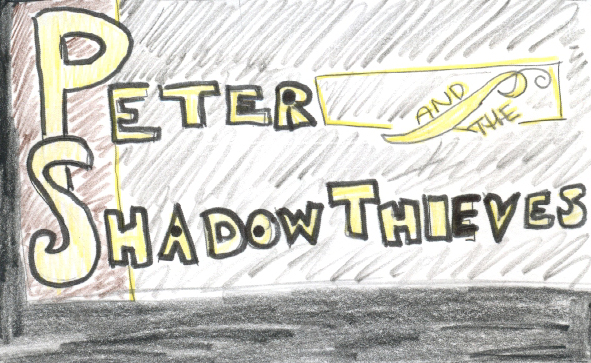 The second book in the prequel to Peter Pan, and NEW YORK TIMES best-seller, is Peter and the Shadow Thieves. In this book, Peter and Molly are still fighting Ombra (one of the Others, an evil group who wants to steal and use the starstuff for their own good) for the starstuff which is magical glowing dust that falls from the sky. Meanwhile, Thomas, Prentiss, Ted, and James, Peter's friends from the orphanage who are living in Neverland They are struggling to stay safe from Hook, the evil pirate who is with the Others, and look for food to survive. Will Peter and Molly save the boys from Hook? Or will the boys be stranded until they figure out a plan to escape?
If I were to choose a word to describe Molly, I think she is very caring. I noticed that Molly is always looking out for Peter and her father. She is also looking for ways to help her father with different tasks. The only person I think Molly is not the nicest to is Tinker Bell. Tinker Bell is jealous of Molly because Peter likes her. Molly is also jealous of Tinker Bell because she cannot speak her 'bell' language, and Peter can.
My favorite part of the book was when Peter and Molly find Molly's dad Leonard Aster, because Molly went for so long without seeing him. I also liked it when Peter saved the starstuff and Leonard's life.
If you loved the first and the second books, and you cannot wait to read more, Peter and the Secret of Rundoon is the third, and next, book in the series. It tells more adventures of Peter, Molly, Tinker Bell, and the boys. Of course, if you read three out of four books, you (kind of) have to read the fourth book. Peter and the Sword of Mercy is the fourth book, which focuses more on Molly's life as she grows up.
One thing that I really liked about the book was the illustrations. They are black and white, and are placed about every ten chapters. They mostly describe what has happened, or what is happening, in the last few chapters.
I recommend this book to kids (and adults) who love adventure. This fairy-tale is a good book to learn from, because you learn many life lessons like being loyal to your friends as Peter always was. Another life lesson was learning how to look after yourself which Peter had to do because he was an orphan. He had to feed himself and his friends, just as if he were the father of a family.