Theodore Boone Kid Lawyer
Written by John Grisham
Reviewed by Robbie H. (age 12)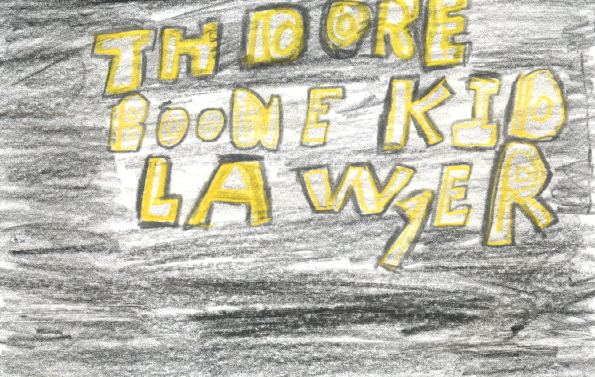 Theodore Boone Kid Lawyer is a book about a boy who wants to be a lawyer. He gets his big chance when a witness to a recent murder trial shows up at his door. Will Theodore be up to the challenge?
On the 6th hole at Waverly Creek Golf Course in Strattenburg, something that was never expected to happen there did. Mrs. Duffy was found killed in her home that backed up to the 6th hole. Even more shocking is that Mr. Duffy has been charged with her murder and put on trial.
Theodore wishes he could skip school to watch the trial and is very interested in it, but becomes involved in the trial when a friend from school tells him about evidence nobody else knows about. The jury is about to find Mr. Duffy not guilty and this could change the outcome.
This book is perfect for people who like mysteries and law stories. I would recommend it to many of my friends. Grisham has written many books for adults, but this would be for a younger audience starting at middle school. It is written for either boys or girls.
If I could change anything, I would change the ending. I would have it talk more about the mistrial and have Theodore run it.
I think Theodore was my favorite character becasue he likes to help people. He helped his friends with legal issures they had like getting a dog released from the pound and advising a family what to do to keep from losing their home.
My favorite part was when Theodore was able to provide the evidence needed to cause a mistrial. Mr. Duffy will have to go through the whole trial again and hopefully the right verdict will be reached.
I liked the book a lot. It was an interesting story with lots of suspense. It kept me wanting to read more to see what would happen in the trial next. I hope to read more books about Theodore Boone.