Boxcar Children - Mystery of Surprise Island
Written by Gertrude Chandler Warner
Illustrated by Mary Gehr
Reviewed by AC (age 11)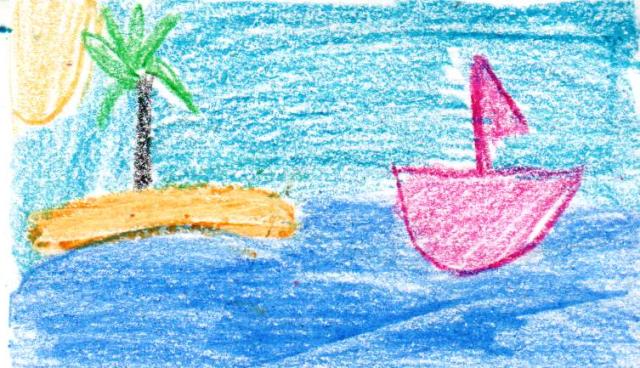 This story is about four children who get a surprise from their grandfather. The four children are Henry, Jessie, Violet, and Benny. Their surprise is that they are going to be spending their summer vacation on their own private island. The only thing is that they are going to be on their own. Do you think they will survive? Read the story to find out.
I liked this book because there are so many surprises. I guess that is why they call it Surprise Island. My favorite character is Henry because he is like the leader because Benny looks up to him. He is also smart so he would probably know how to survive. This book is one of a kind to me because I have never read anything like this book. This book is kind of the same as the other books in this series. I felt amazed and surprised because of this book it is just so fantastic that when I finished my mouth literally dropped to the floor because it was so fantastic. When I read the first page I could tell it was a mystery book but then I kept on reading and all I could say is "wow". The story did not remind me about a part in my life but it did remind my cousin about when she went to Hanaloulou, Hawaii. My favorite part in the book is when they get the surprise of their own island.
I recommend this book to people who love surprises. I recommend this book to them because this book is full of surprises. That is why you should read this book.