Big Nate: On a Roll
Written by Lincoln Pierce
Reviewed by Dylan A. (age 9)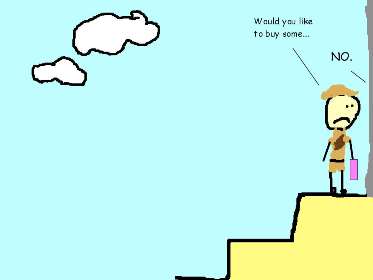 Nate got detention-AGAIN! That makes him late for his Timber Scout meeting. When detention is FINALLY over, he tries to skateboard over to the meeting, but loses his skateboard on the way. When he gets there, the meeting is over. He finds out that Artur (Nate's enemy/ Mister Lucky/ Nate's rival-sort of) started attending! He also finds out that his scouts club is doing a fundraiser and the person that makes the most money gets a design-it-yourself skateboard! Nate is having lots of trouble selling the stuff, but Artur is selling them easily. Will Nate make enough money to take home the gold- as in, the skateboard? Hint: the ending may surprise you.
I really liked this book because it was very funny. I knew that from the moment I opened the book that I was going to be stuck reading for a long time. Also, I think that Nate is a very cool character. He is funny, and he likes to draw. I like drawing, and I am very funny. I think that the author's writing style is neat, too. He really surprised me in the end. I can't wait until the next book comes out.
I would recommend this book to readers who don't really enjoy reading. This book would probably change the reader's mind about reading. I would also recommend this book to readers who love funny stories. Are you gonna get this book or WHAT???